Short-term rentals (STRs) are the talk of the town in the real estate community. 
Understandably, this strategy turns the heads of investors with the appeal of higher returns and the allure of owning a vacation property that you can access at your leisure in a market you love. STRs are especially interesting in our current market because rapid inflation and rising interest rates have made buying into cash flow using a traditional real estate investment model difficult. 
I'm not saying those properties don't exist, but in markets like Denver, they are almost impossible to find. For similar high-demand markets, the increased prices on top of higher interest rates don't compute an immediate return on investment with a traditional lease. 
This is especially true for new investors and those of us searching for financial freedom through real estate. Seasoned investors with capital and steady incomes have the luxury of investing in assets that simply break even or take an initial loss, knowing that the property value and rents will appreciate and see a future return. For those of us looking for a return on investment as soon as possible, we have limited options in today's market. 
As a short-term rental investor, I analyze properties daily for my STR management business. I know there are home-run opportunities for short-term rentals, but it is not for everyone! STRs have more inherent risks, and the business model is more hands-on than a long-term rental.
But this investment strategy is a viable solution if you are searching for an immediate return in today's market. I'm proclaiming this with the caveat that you must know what you are doing when it comes to short-term rentals.
To help you understand if short-term rentals are the next investment for you, I've outlined four areas that you must have crystal-clear clarity on before you take the leap and start a short-term rental.
1.
Know Your Numbers
Like a traditional real estate investment, it's all about the numbers! You should always have numerical goals in mind when acquiring a property. It may be a target cash flow, a certain cash-on-cash return, or maybe the cap rate is your data point of choice. Upon solidifying your goals, you need to understand the following numbers associated with any STR. 
Average daily rate, occupancy rate, and estimated gross monthly income
The average daily rate (ADR) and occupancy rate are key pieces of data to understand what your estimated gross monthly income will be for a property.
Generally, prices on Airbnb and VRBO are dynamic, changing daily based on demand for the area and property type. Honing in on an estimated average daily rate can be done by utilizing data sites such as AirDNA, Mashvisor, AllTheRooms, or data.rabbu.com. These can give a projected ADR for a property of interest. 
Pro tip: Compare the numbers from data sites against the price directly on the STR platforms from present to three months out, and make sure there isn't a huge discrepancy in price. 
The occupancy rate is a little trickier. The data sites mentioned above will give you a projected occupancy rate, provide an average occupancy rate for an area, and tell you occupancy rates for the individual comparable properties (this feature is usually paywalled). Unfortunately, the data for these numbers can be skewed by people listing their properties on multiple platforms, how long the property has been active, how far out in advance they make bookings available, and what they block off from their booking calendar manually. 
I always like to check the comparable property's booking schedule and see if it reflects the occupancy rates provided by the data site. If it looks consistent across the board, you can have more assurance of your estimated occupancy rate. 
Once you feel comfortable with your estimated average daily rate and occupancy rate, plug them into the following formula to get your estimated gross monthly income. 
(ADR x occupancy rate) x 365/12 = estimated gross monthly income.
Operating expenses
With a long-term rental, operating expenses are generally taxes, insurance, and a maintenance budget. There are several more expenses associated with short-term rentals. 
It's good to consider what you spend on the following items for your own home and then plug-in conservative estimates to get a good idea of your operating expenses. Here are some categories you must be aware of. Some are self-explanatory, while some items are unique to STRs.
Maintenance

 – This is general maintenance, similar to what you would budget for a long-term rental. 

Supplies/Inventory

 – This covers your restocking items. Soap, spices, paper towels, bath tissues, etc. Things that have to be replaced frequently while operating your short-term rental. 

Internet

 – High-speed internet is a must for the digital nomads who frequent short-term rentals. 

Landscape/Mowing/Snow Removal

  

Sewer/Trash

 – If your city's property taxes don't cover this, include it in your expenses.

Water

Electric/Gas

Property Insurance 

– Insurance premiums covering STR operations cost more than standard rental property insurance. For budgeting purposes, add 20% to what it would cost to insure a traditional rental property in your target market.

Taxes

Features unique to your property

 – Pool/hot tub maintenance, pest control, security, etc. 

Management Fees 

– If you plan to use a management company or software to handle your STR, make sure you build those fees into the budget. 
Here's a 20-year analysis of a short-term rental:
Notice that I didn't include cleaning fees in the expenses above. In most cases, cleaning costs are added to a booking on Airbnb and VRBO. Whatever cleaners charge to clean a property, you can simply pass this on to the guest. Including the cleaning income and expense in the budget would be a wash, so it doesn't necessarily have to be factored into your projections. 
Furnishing 
Furnishing is a considerable expense that must be accounted for as you plan a short-term rental. There are two schools of thought on accounting for your furnishing expenses.
It can be factored in as part of your cash to close on the property or included with rehab costs.

 This is opted for by investors with capital who can afford a large upfront cost and want to know what their STR returns will be annually without including furnishing in the operating budget. 

It can be included in operating expenses.

 Take the total cost of furnishing and divide it by twelve to come up with a monthly cost of what it would take to pay off the furniture in a year. This is a method for new investors without a lot of capital who want to know if they can still cash flow or break even for the first year of the STR when including furnishing costs. 
Getting a pricing estimate on furnishing is problematic because it depends on the size of the home and the quality of items you purchase. I have developed a simple furnishing template that estimates what I would pay to furnish a home.
1-2 bedrooms = $5,000 – $10,000

3-4 Bedrooms = $12,000 – $20,000
My furnishings are stylish, budget-friendly, mid-grade quality items, so take these figures with a grain of salt if you want to furnish a more luxurious space.
Net operating income and goals
Now that you have projected income and expenses, you can use these to project net operating income.
Gross Monthly Income – Operating Expenses = Net Operating Income
Net operating income (NOI) allows you to understand if you will be able to meet your goals on a property. Using NOI, you can go on to figure out cash flow, cash-on-cash return, capitalization rate, and other helpful return on investment figures. 
You must do the math to see if operating a short-term rental would achieve your goals!
2.
Forming the Right Mindset
It's a
hands-on-business
To succeed with short-term rentals, you must have a mindset shift. We've been told that real estate is a passive investment. Experienced real estate investors know that managing rentals can be more involved than some promote it to be. Barring poor management, once you go through the listing and application process, sign a lease, and give the tenant the keys, you and the tenant generally have to check in with each other if there is a problem. It can be pretty hands-off. 
Short-term rentals are anything but passive. 
Yes, you can automate your STR using software or by incorporating a team (more on that soon) to have a more hands-off approach. Still, many balls cannot be dropped, such as cleaning or scheduling cleaners, managing your online presence, guest messaging, inquiries, pricing, and property maintenance. 
I have my own Airbnb automated. Weeks can go by where I don't have to do anything other than answer the occasional question from a guest. Then, there are days when a bed frame breaks, and I have to either:
Buy a new bed frame 

Hire a handyman to replace or fix it 

Fix it myself
Obviously, these types of problems need to be addressed immediately.
A successful STR investor must see their property as an active business, have a refined process, and be on top of all aspects to ensure a guest can book a trip and have a great experience.
You're in the hospitality industry
Another huge mindset shift for an STR investor is to realize that running a short-term rental property means you are in the hospitality business. When I set up my first long-term rental, I provided a great property and gave my tenants clear expectations of everything they needed to do, but from there, they paid rent and made the place their own. 
With an STR, you are providing a service. To achieve this, you must go the extra mile, respond promptly, and be thoughtful in your marketing, management, and communication. Providing a memorable and comfortable experience is key to success for STRs, which is way more than simply providing the keys. Your goal is to get good reviews so your business can continue growing. Bad reviews will leave you with vacancies and negative cash flow.
3. Building a Strong Team
Having a team in place is paramount for operating a great short-term rental. You may do the majority of the following roles yourself, but you still need to be aware that a team will amplify your success. 
You may choose to outsource any of the following. Whatever you do, you must have the following pieces of your team in place and ready to go before you purchase, set up, and run your STR.
Find a short-term rental investor-friendly agent
If you plan to purchase a short-term rental property, working with an investor-friendly agent is extremely helpful. This should be someone who has experience with STRs and investment properties. They should be able to understand your goals and even help you tailor a strategy. A good STR investor-friendly agent would know all the steps of the process from purchasing, set up, STR management, local market knowledge of STR regulations and laws, and connections with the following vendors and systems to set you up for success.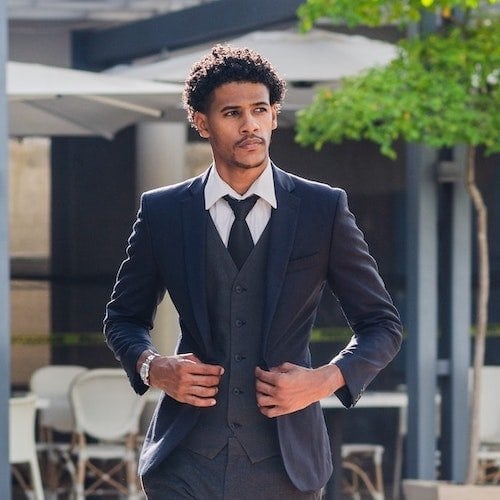 Find a Local Agent Today
The BiggerPockets Agent Finder makes it easy to connect with real estate agents who know the local market and can evaluate properties from an investor's perspective. Here's how it works:
Pick your market
Share your investment criteria
Match with a real estate agent
To gauge if an agent would be "STR-investment friendly," they should be able to provide answers to the following questions:
Can I legally operate a short-term rental in my target market? 

What do you look for as a successful STR investment in our local market?

Can you analyze properties to see if they meet my investment goals/criteria?

Can you pull property lists that meet my investment goals/criteria?

Can you connect me to good managers, cleaners, handymen, and systems/software for my short-term rental property? 
Hiring the right property manager
A good property manager is a linchpin for short-term rental success. Either you will be the manager, or you will have to hire someone to manage the property on your behalf. The STR manager will be the one-stop shop to ensure everything is running smoothly for your Airbnb/VRBO. They will be able to do all of the following:
Set up appropriate licensing and tax IDs for your property

Furnish your property or provide a furnishing checklist

Set up your listing's online presence on the Airbnb/VRBO platforms and provide additional marketing services if needed

Manage inquiries, bookings, and guest relations

Manage cleaning or scheduling cleaners, landscaping, and any maintenance needs

Manage payments, invoices, and financial reports for the property
Cleaners and maintenance

crew

Securing reliable cleaning services that can "turn" your STR between guests is a pivotal role in your short-term rental team. This can be one of the most challenging aspects of short-term rental management. Dependable cleaners are hard to find and in high demand. You may have to go through several cleaners before finding one that can meet your standards and sync up with your STR calendar. 

You can find a good STR cleaner on platforms like TurnoverBNB or Guesty. IT's best if they are on these platforms since they can have immediate access to your booking calendar, get notifications of when cleaning is needed, and be able to schedule the cleaning service. Cleaners that go the extra mile will restock your supplies as needed for your property, let you know when supplies run low, and even order/replace items and send you a bill. Great cleaners can also wash and change linens and keep you in the loop if something is broken or missing.

Handymen or other vendors such as pool/hot tub servicers must be available on short notice to address functional issues to ensure your guests can get back to a 5-star experience as soon as possible. 
Using STR management apps
There is a multitude of third-party apps available to streamline your STR business. Setting these up can feel like having an additional person on your team.  
Airbnb and VRBO themselves have a ton of automation tools and can be sufficient for managing a single property. Alternatively, STR Management software like Guesty, HostAway, and Lodgify provides a vast array of automation tools, financial reporting, calendar management, and marketing services that can take your STR business to the next level. 
Many hosts integrate dynamic pricing tools like PriceLabs to automate daily pricing based on the latest figures and demand in the property's market. TurnoverBNB is software that syncs an STR calendar with cleaner partners to make sure they're scheduled. 
These applications can be implemented to make managing your STR much easier.
4.
Research the Laws and Regulations

In Your Market

Understanding the laws and regulations of the property's municipality is another critical component of short-term rental success. You have to know if you can legally operate your property as a short-term rental! 

If a city does have licensing requirements for short-term rentals, they can often be found on the city website's planning and zoning section. Generally, there will be a short-term rentals section on the site or a link to an ordinance that outlines regulation requirements for STRs. If you cannot find anything online, a simple call to your city's zoning and planning department can be incredibly insightful. This will also give you a "feel" for how a city operates when enforcing its STR requirements. Some cities have strict rules on paper, but in reality, they might govern in a relaxed manner. 

Often, cities with regulations will require a property owner or manager to obtain a license to operate an STR and necessitate a tax/business ID. Here are some other potential requirements and regulations to be aware of when researching short-term rental laws and regulations:
Primary residence requirement

 – In the past few years, many cities have adopted the policy that a short-term rental must be a primary residence. Only parts of the home that a homeowner resides in, such as a bedroom, a basement unit, a mother-in-law suite, or guest house can be rented. Or, a house can be made available as a short-term rental while the homeowner is not there. The thought is that STR investors drive up home prices and limit the housing inventory by converting properties to STRs (highly debated).

License Fees

 – Most are very reasonable, but some destination markets make STR owners shell out the big bucks to operate. Make sure the license fees don't throw off your financial goals.

Lodgers Tax

–

 

Airbnb and VRBO build these into the pricing, so it is passed along to the guest, but it is good to be aware of the tax amount and if it would be a deterrent to people looking to book in your target market. 

Property standards/requirements

–

 

Sometimes, the lot has to be a specific size. A common requirement is that it has multiple off-street parking spots for guests. Be sure that the property meets your municipality's requirements.

Limit on Operation Days 

– Ideally, you want the ability to rent the property 365 days per year, but I've seen a 240-day max, and some cities have as little as a 30-day limit.

Zoning Requirements 

– Sometimes, cities require a property to fall within a specific zoning code to be issued a short-term rental license. 
Many municipalities in the United States still have no short-term rental regulations. Some investors love the Wild West mentality and the freedom to operate without set rules. But, a word of caution for towns and cities that don't have regulations: that could change at any time. 
Most investors who have found their niche and scaled in the STR space caution against heavily investing in unregulated areas and opt for areas that have stated regulations favorable to short-term rentals. They feel it is safer because there are decided upon and written regulations in place that would be less likely to change.  
If an unregulated town has a growing number of STR properties, they might adopt new laws and sometimes shut down profitable short-term rentals upon doing so. Many people avoid this risk and opt for markets where they have been given assurance to operate STRs by the city. 
Always play by the rules and prevent your business from harm.
Final Thoughts
There are many variables you must be aware of when it comes to short-term rental investing, but once you have your numbers locked in, the correct mindset, your team assembled, and know your market's regulations, there are amazing opportunities to be had in short-term rentals. 
High cap rates, double-digit cash-on-cash returns, and high cash flow can be found using the short-term rental strategy. I'm betting my real estate investments on this model, and I hope you can find success with STRs in your real estate investment journey as well!
Find long-term wealth with short-term rentals
From analyzing potential properties to effectively managing your listings, this book is your one-stop resource for making a profit with short-term rentals! Whether you're new to real estate investing or you want to add a new strategy to your growing portfolio, vacation rentals can be an extremely lucrative way to add an extra income stream—but only if you acquire and manage your properties correctly.